Here's What's Happening in the Life of the Church
In-Person Worship is set for October! We've setup a separate page to address issues of Covid-19 and In-Person Worship.
Just TEXT the word "check" to church phone number to let us know you are 'attending' Worship services.
It's so easy! Our Church Teams database makes streamlined technology available to us and especially now when we cannot meet in person we find this very useful.
After you watched the weekly message, use your smart phone to send a text message to the church phone # 352-683-2600. Text the word CHECK and send along, instantly you will be sent a link and if you follow that link you can check in yourself and any others in your household as having viewed the weekly message. This helps us stay connected to you and know that you are actively participating in the life of the church. Go ahead and save the number as a contact in your phone as there will be additional features available as well.
New! In person Bible Study,led by GH Trumbo 1 & 2 Peter
Pastor GH will be starting a small group Bible Study on MONDAY'S, starting October 5, 2020 at 10 AM. This will be a small class limited to 9 participants and will be held in classroom S-1 of the sanctuary building. For more info or to sign up text the word Peter from your smart phone or click the button below to sign up
*MORE - Video Bible Readings
Thanks to 60 + volunteers we have recently completed Genesis, Psalms, Hebrews, and a number of smaller Books of the Bible. They should all be added shortly to the website. These videos are a great way to listen to God's Word being read to you by members of your church family. During this pandemic, many of you have time on your hands and if you would like to participate in recording, please let us know in the office!
Engage This Fall
SpringLife Church is Revitalizing its Congregational Care Ministry And We Want You to be Part of It!
SpringLife Church is full of caring and loving people. One of our Cornerstones is to SERVE others in the name of Christ. Do you feel the nudge to help others within our congregation who may need a visit or services, but just don't know how to plug in? The Congregational Care Ministry may be the electrical outlet you are looking for. We need Care Companions who want to share compassion, time and Christ's love with others.
If you are interested, please attend our Care Companion orientation on Monday, October 19, either 10:30-12 noon, or 1:30-3:00 p.m. or from 7:00-8:30 p.m. in classroom S#2. Please choose the best time for you. We plan to do everything possible to help you be comfortable in your role…we will have some fun, get to know you, walk through responsibilities and resources, and share real-life experiences.
Please contact Cheryl Miller, Congregational Care Ministry Leader, by Friday, October 17 to register and/or find out more about the ministry. 402-681-3769 text or call, and cherylemiller66@gmail.com to e-mail.
Operation Christmas Child is the MOM for October
While it's not officially time for that campaign, the missions team does want you to know that you can start helping by gathering coupons from Harbor Freight for the free flashlights. You can drop them in an envelope through the mail slot at the church office anytime. Please mark the envelope "flashlights". In the past we have collected your filled boxes (200+) and taken them to a drop location. This year there is no local drop location so we will soon be giving you other information on ways to donate to this MOM.
Weekend Blessings
A group of volunteers from our church partner with People Helping People in town to provide weekend food for many students in this county through a program called Weekend Blessings. Our team lead is searching for more volunteers to assist in a variety of ways.
Also some of the staple items that are needed include juice boxes, small bags of chips, fruit cups, or mac n cheese can be dropped off to the office.
Bloodmobile - will be here Sunday October 18th.
The Gift of Life Bloodmobile will be coming to our campus on Sunday, October 18th. We are told the bus is able to safely hold 5 donors. They will arrive 9 a.m. for anyone wishing to donate before the 10:30 service. A plus for your donation is a free screening for Covid-19 antibodies. If you have the antibodies you will be a big help to more than one person suffering from the virus. Thanks a Bunch....Lois Peters, The Gift of Life Ministry
Prayer Ministry Update- Thank you Prayer partners for signing up- keep on doing so!
Our Church's weekly prayer list in maintained and updated each week. If you would like to receive this list in an email,
This will include you each week! We love hearing from you and including you in our prayers. Fill out a prayer request on the Prayer card on the home page of website or email to Lorenda at connections@springlife.church.
Praise reports and updates are always welcome so let's hear from you this week!
Please let the office know even if you will be in a hospital that is NOT local. We can still include you in our prayers!
Join us Tuesday mornings at 10am on Facebook for a Live Sermon Recap with Nancy and Bob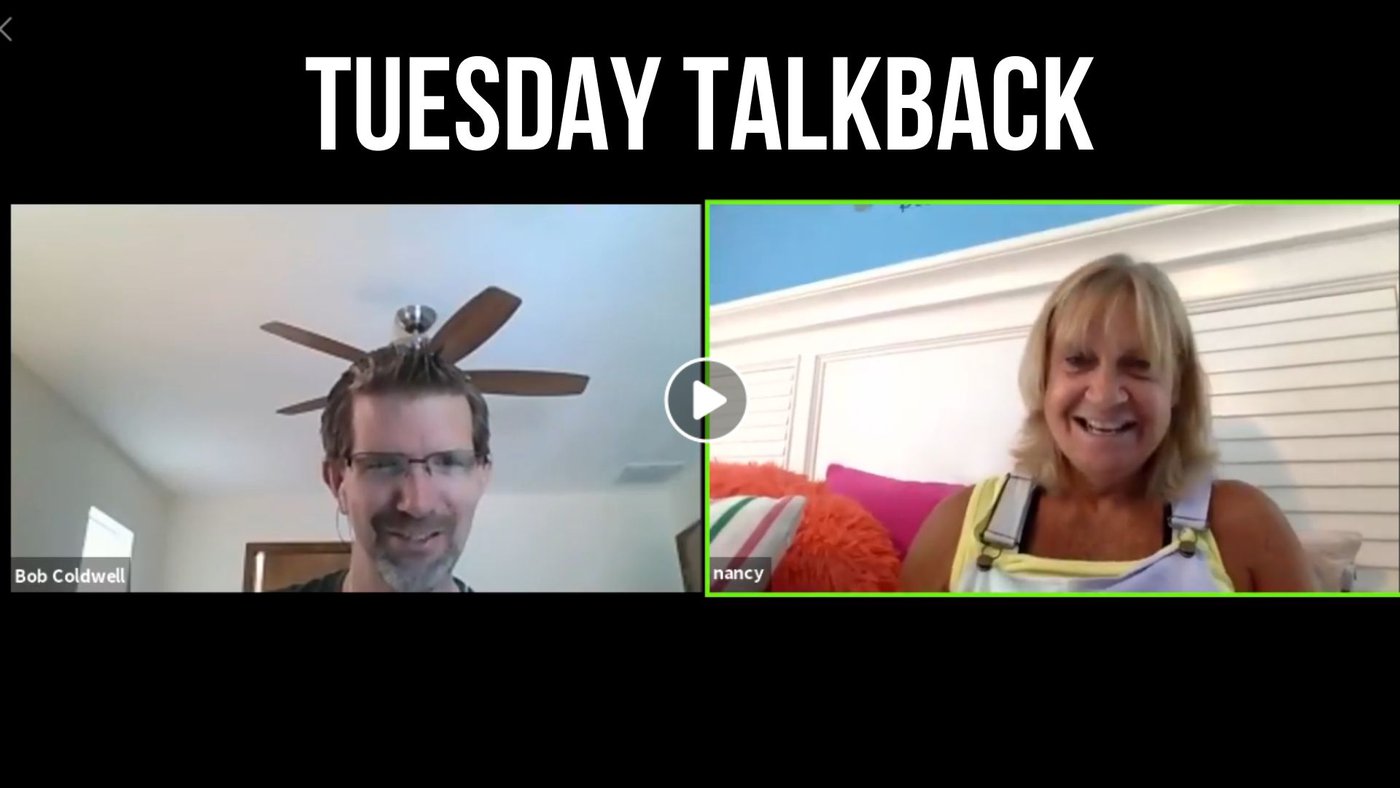 NextGen Ministries
While we go through this isolation time,not meeting on Wednesdays and Sundays, Bryan is reaching out to children, youth and the parents to stay connected with at home biblical messages and activities. If you would like to be on this email list, send him a message at: nextgen@springlife.church.
Mission of the Month for September: The Walter Hoving Home
The Mission of Hoving Home is to provide a loving community devoted to rebuilding shattered lives that empowers women to fulfill their God-given purpose. Hoving Home has impacted the lives of 25,265 ladies who join broken and desperate for help. Some need help overcoming drug or alcohol addiction, were victims of prostitution or sex trafficking, or need an escape from an abusive relationship. The Walter Hoving Home was established 53 years ago and currently has five locations around the country.
The foundation principles of the Christian-based organization are God, Grace, Forgiveness, Fellowship and Service. Even once the ladies have completed the program, they can stay connected through the Alpha Omega Sorority (est 2008), as they transition and re-enter society.
You can make a donation to The Hoving Home through our online giving page or write "September MOM" on the memo line of your check.
Men's Thursday Bible Study ... Yes!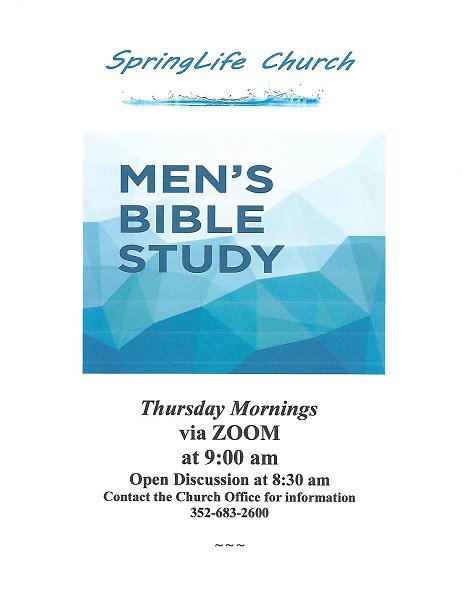 The men are using zoom.com to continue their Bible study. Contact Andrew Schwartz 703-581-7144 for the link to be included in the weekly study You do not need to be a member of the church, just have a love for God, to join this interactive study, read and hear God's Word. The weekly Bible study is held Thursdays, 9 a.m.
Ministry Updates - August 7, 2020
PRAYER SHAWL Ministry
About us: As our ladies lovingly create crocheted and knitted Prayer Shawls, they pray over them, then our Pastor blesses them. Even though the church is not open yet, Prayer Shawls are still available for those in need, or if you would like one for someone else. Do you know someone who is in need of a prayer shawl recipients have been in the hospital or rehab, are homebound, have a long-term illness. They could be going thru a troublesome situation and need the comfort our Prayer Shawls give. One could even be given on a joyous occasion like a wedding, birth, anniversary, or birthday! Should you desire one, please contact Jackie Stout at njackies@icloud.com
The United Methodist Men
During the month of August the men continued their decades long ministry of maintaining the grounds of the church.
If you are eighteen or over and you Love your church, like we do, you are cordially invited to come join us early Friday mornings for an hour or two.
As we are in this time of pandemic lockdowns, shelter in place, social distancing, work from home, education at home, you name it, we've all been affected one way or another.
Now is the perfect time for you to come join a vital ministry of your church and get some fresh air and a bit of exercise all while keeping our church home a beautiful place - ready for the lights to be turned on and used as it's intended - corporate worship!
So, this is a call from the roof top - come join us this Friday! If Friday isn't a good day, give me a call or send an email and we'll make a plan. Thank you for considering joining this ministry of our church!
Andrew Schwartz, 703-581-7144, andrewschwartz511@gmail.com
Also in August, the Executive Board of the UMM considered and approved a proposal to purchase some computers that will find their home at the Life Center of Hernando Country. These computers will be used primarily as training tools by the young mothers that participate in the Life Center's onsite program. The setup and training will be handled by the Computer Club of Hernando County and will provide the moms with much needed computer skills for employment in today's office environment.
Respectfully submitted, Andrew Schwartz
Kairos Prison Ministry
Nothing new in the Kairos department to report. HCI is slowly opening up to visits for families of inmates and mentors have been allowed to return. No COVID on campus, thank God!
Food Pantry
With the food pantry renovation now completed the food products are now on inside the pantry. We are still working on the distribution phase as our volunteers are figuring out the best way to do that. We are also working on resolving an issue with the large freezer door, please keep that in prayer. With that being said, it is written that God knows our needs before we even ask, therefore, how thankful I am for the most generous donation the food pantry recently received. This will go along way toward covering the current estimated expense. God Bless to all and continue to be healthy.
Larry Milks
Mission Team
The Mission Team recently met on campus in classroom S#1. We were able to do this because we had less than 10 people and followed church protocol of wearing masks and social distancing. Meeting in person is a great way of enhancing discussions.
As a team we discussed Mission priorities and selected the M.O.M. for the rest of 2020. We are also exploring the idea of providing some more in depth insight into various missions thru recorded interviews with some of the Missions we have or will support, in hope that they would be available via the church's website.
Bill Gamlin
The Church Library Update
A library refresh project was started in March of this year. The primary objective of the refresh is to make the library entrance more inviting and less "office" like. Also to rearrange shelving to better accommodate small groups. Finally to upgrade the library management software off of the obsolete Concourse platform to a web hosted, Atriuum, solution.
Status of the project is below:
1) Rearrange floor plan and paint the interior walls - DONE
2) Several more shelves in the library have been repaired after giving way to years of weight and the recent floor plan reconfiguration. All is well again.
3) Library software (Concourse to Atriuum) Conversion Progress
· Upload existing Concourse database to Book Systems for conversion to Atriuum platform – DONE
· Migrate from Concourse platform to Attrium – DONE
· Send patron list to Attrium for creation of library accounts for church members and frequent visitors (barcoded library cards). – DONE
· Create Accounts and Passwords for each person (~2200) so that they have access to the Online Public Access Catalog (OPAC). This will allow searching, and reserving materials. – DONE
· Design initial OPAC dashboard and content, Document the process – 75% completed
· Learn new cataloging processes and catalog new materials received during the last few months. Document the process – 60% completed
· Develop and document the process for printing and affixing spine labels, book cards, etc. using Atriuum – 30% completed
· Develop and document the process for printing and affixing material barcode labels. Affix to ~6000 items – The library can be open while we work on this. 10% completed
· Develop and document the check-in/check-out process using barcoding. – 10% completed
· Familiarize the library volunteer staff with Atriuum and the new processes. 10% completed
· Develop a communications plan to the congregation on how to search and use the OPAC interface – 0% completed
· Develop a plan to use the Atriuum reporting capabilities. 10% completed
Once the church re-opens, we would like to set some more routine library hours - perhaps Sunday morning and one other day.
Blessings,
Lynn Logue
Ask the Administrator
8/20/20
I wanted to take the opportunity to share a financial update thru July:
Anticipated Expenses: $587,340
Operating Giving: $543,183
Actual Expenses: $530,109
Mortgage Giving:$49,381
Mortgage Expenses: $63,405
There are were additional funds (~$6,000) through the Paycheck Protection Program that were eligible for the interest portion of our mortgage payment for 2 months which is very helpful.
We continue to keep a close watch on our expenses and giving through this Covid season. Our Finance Chair, Greg Gamble shares more in a video update above.
8/15/20
Well it's been a pretty wild week for technology around the church. Lightning storms knocked out the computer network and seems to have impacted a few air conditioners also. We were able to get most of it back up and running and there are service calls on the A/C units. Our worship recording was adjusted thanks in part to all of our great leaders and volunteers. We got to end the week with a win by getting our new digital sign out front up and running. Special thanks to the Trustees and Don Barrett for spending plenty of time in the hot sun with our contractors. You can watch the video update above, or better yet, come drive on by for a closer look.
7/24/20
This week we want to highlight Chuck Houck. Chuck joined our church, plays drums in our band, and eventually joined our staff as custodian about two years ago. Chuck and his wife, Terri, made the decision last month for Chuck to retire. He and Teri are making plans for their leisure time, part of which Chuck is excited about volunteering with Mike Conway and the tech team. (If you don't know Chuck, you can see him playing the Cajon or Beat Box for worship this weekend. We praise you for your service Chuck and hope you enjoy your retirement!
7/10/20
We've been a digital church now for more than 3 months and it continues to be a wild ride. Today I wanted to share some good news and celebrate a staff value we have of being "All-In". All-In can show up as a dedication to get the job done well while there are obstacles still in the way. It can be going the extra mile because it has a high value to those whom you lead or serve. This has been lived out during this particular season by Mike Conway. The shift to become a digital church has been coined in the church leaders community as a "pivot".
We were pretty good at doing one thing, and then suddenly we had to learn how to be good at another. Mike has adjusted his work schedule around the needs of others and seemingly around the clock in order to make online church happen for the rest of us because he believes in and enjoys the part he plays for our mission. The really good part is that as we have lived into this new digital understanding and evaluated the skills and needs, as of this week, Mike has been adjusted from 30hrs to 40hrs Full-Time employee status. We're grateful for his willingness and heart to serve alongside us here at SpringLife Church!