Here's What's Happening in the Life of the Church
In- Person Worship has been postponed for July, we are looking to next month, but stay tuned!
Dear Church Brothers and Sisters:
Our Church ReLaunch team, which consists of staff, ministry and administrative leaders, has been meeting on a regular basis, to discuss when and how we resume meeting for in-person church worship services. We incorporate guidance from numerous sources into our discussion: CDC, State, County, Florida Conference, other churches, SpringLife church medical personnel, etc. In addition, much prayer goes into our final decisions. In the end, our goal is "to do no harm" while at the same time providing the widest range of spiritual growth opportunities possible.
Besides, our weekend worship services available via our church website, we have many of our small groups holding regular meetings via Zoom. And, we plan on increasing the offerings in this format via a Bible study that Pastor Greg is working on right now. We are also considering other meeting options for small groups. More will come regarding this in the near future. In addition, there are regular video segments of a devotional, church update, and musical nature that are posted each week to the church website. I recommend you go there regularly to keep abreast of all the content there.
I make you aware of this in hopes of conditioning the blow of the following announcement that with the large recent spike in reported Covid-19 virus cases in Florida, the SpringLife ReLaunch Team has decided to postpone any in-person worship services at least thru July. Be assured that we struggled very much with this decision. We know this will be discouraging to some and a relief to others. Many of us have postponed and cancelled visits to family during this summer season because of this unpredictable pandemic. We value your health as our church family in the same fashion and made the decision in this light.
In closing, I would like to thank all the volunteers who were ready to help us do a run-thru recently to prepare us to be ready for that reopening which WILL HAPPEN! Thank you also for all those- singers, musicians, pastors, sound and video experts, etc.-who have continually put out an awesome weekly online worship service. We could not have gotten thru this without you. Please keep us in your prayers as we continue to evaluate all options as we move forward together.
Sincerely,
Bill Gamlin-Administrative Council Chairman
Florida is Re-Opening, What About the Church?
7/1/20
This week we're disappointed to announce that our task force team has decided to postpone our in-person worship services. We have set a tentative date of August 1-2 while still keeping a very close eye on the Covid-19 situation in our community. We understand that this will sound like much too soon for some, and too late for others. We completely understand both perspectives and members of our team are across the spectrum. You should not feel pressure to return before you're ready and we are committed to continuing to provide an online worship option. Most of all, we don't want to "cause harm" to anyone. There will be more details released next week, but our Phase II will include one service on Saturday night, in the sanctuary at 5:22 pm and one service Sunday morning in the sanctuary at 10:30 am. Both services will be similar in style and seating capacity will be limited for social distancing. There will be an "RSVP" type system in place in order to plan appropriately.
There are certainly still some concerns about the virus so this is only Phase 2 of our plan and the reminder from the conference is everything is subject to change. There's a lot we don't know. Please keep the leadership in prayer as we move cautiously through the next few weeks.
*NEW - Video Bible Readings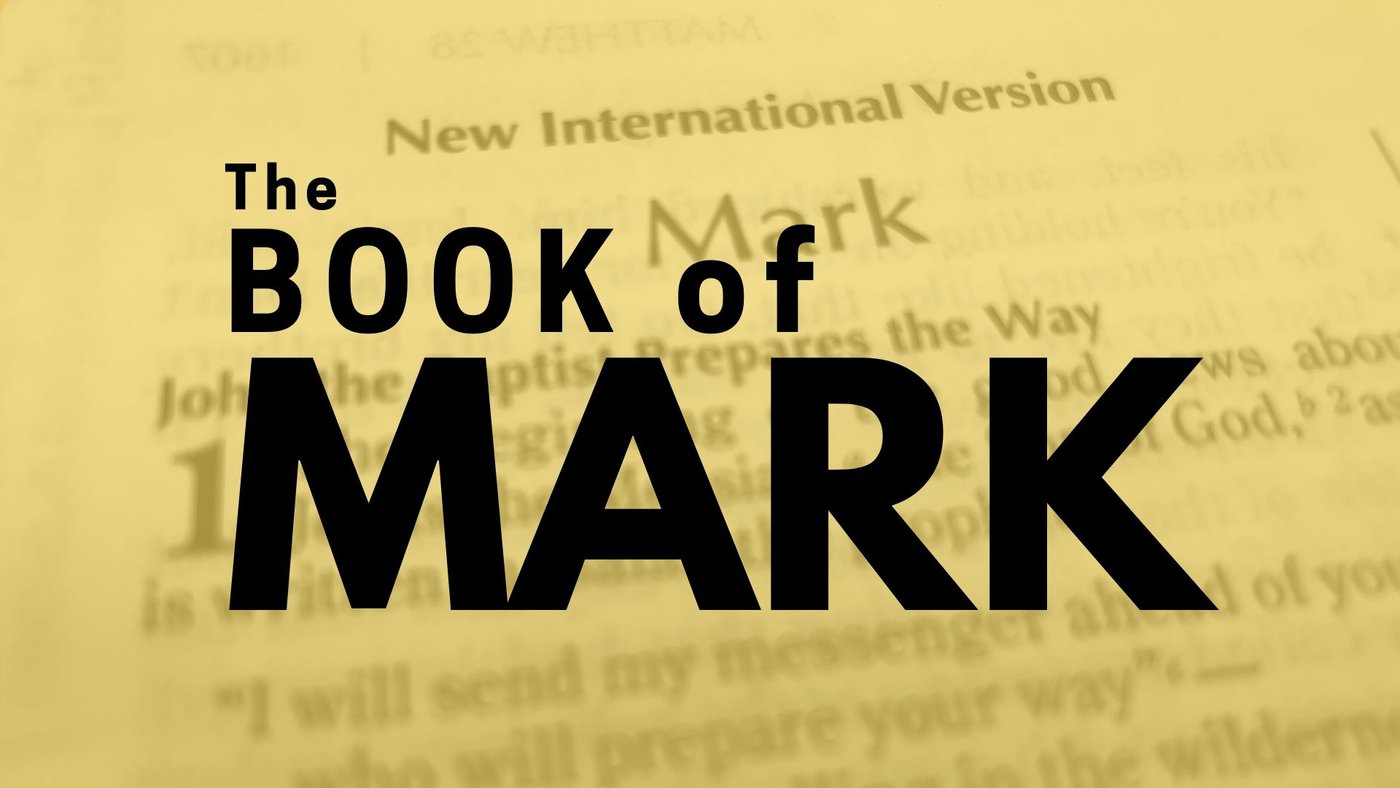 TEXT the word "check" to church phone number for making attendance easy!
Our NEW Church Teams database has made streamlined technology available to us and especially now when we cannot meet in person we find this very useful.
After you watched the weekly message, use your smart phone to send a text message to the church phone # 352-683-2600. Text the word CHECK and send along, instantly you will be sent a link and if you follow that link you can check in yourself and any others in your household as having viewed the weekly message. This can take less than 1 minute but save us hours of work each week tagging the attendance for you in the database. This helps us stay connected to you and know that you are actively participating in the life of the church. Go ahead and save the number as a contact in your phone as there will be additional features available as well.
Prayer Ministry Update- Thank you Prayer partners for signing up- keep on doing so!
Our Church's weekly prayer list in being maintained and updated each week, if you would like to receive this list in an email,
This will include you each week! We love hearing from you and including you in our prayers. Fill out a prayer request on the Prayer card on the home page of website or email to Lorenda at connections@springlife.church.
Praise reports are always welcome so let's hear from you this week!
Join us Tuesday mornings at 10am on Facebook for a Live Sermon Recap with Nancy and Bob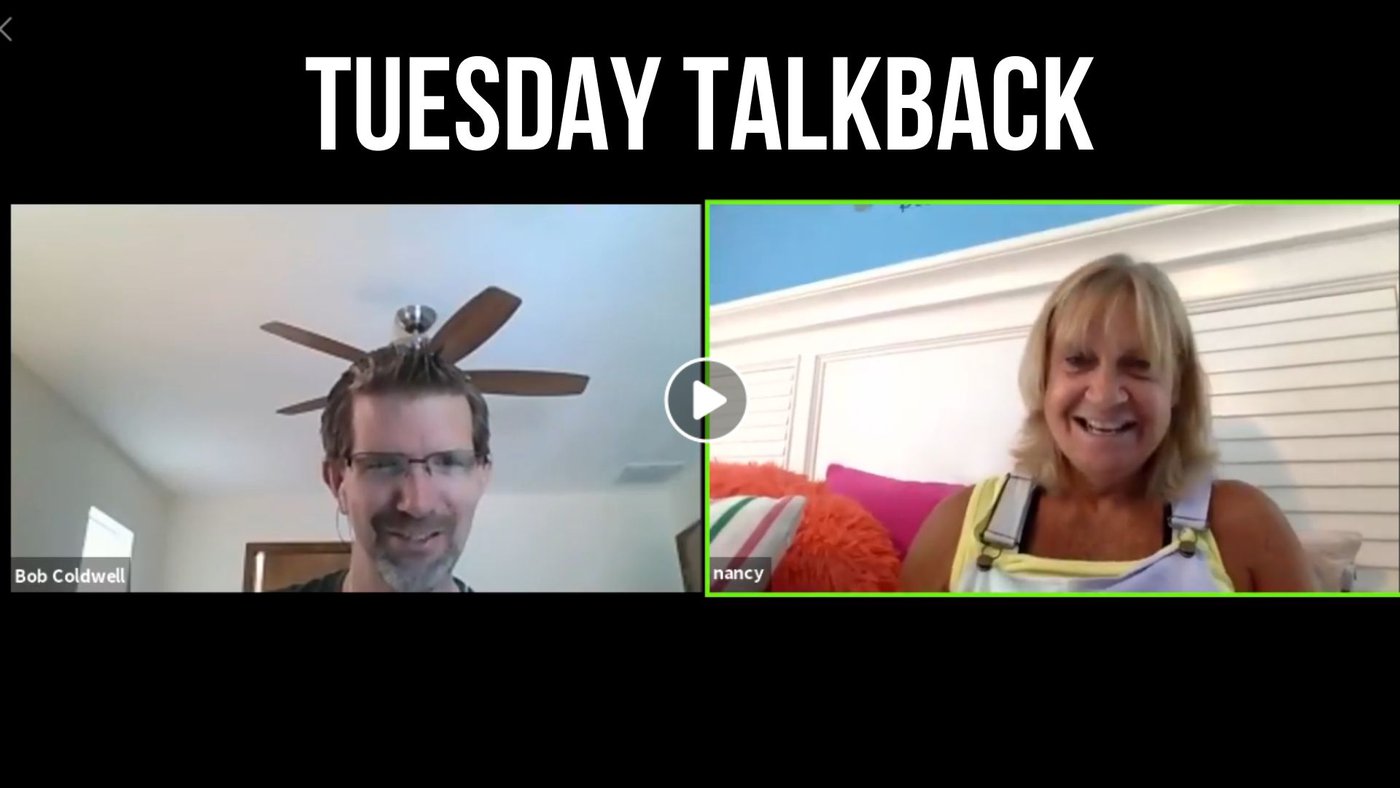 Many Ministries are meeting this challenging time with new ideas.
Our Food Pantry drive-thru clientele has been increasing each week. The number we are serving is 300+ families. Our new hours are 9 a.m. to 2 p.m. This allows us to get cleaned up and refreshed for the next weeks supplies that will come in on Thursday thru Monday. The Fellowship Hall has been used to spread out the to-go boxes and helps to keep sanitation of items easier.
Thank you to Larry and Rose Milks as well as Ceal Parker, who does the parking lot, for their leadership. They have a wonderful crew of volunteers to work with each week that are not in the vulnerable category.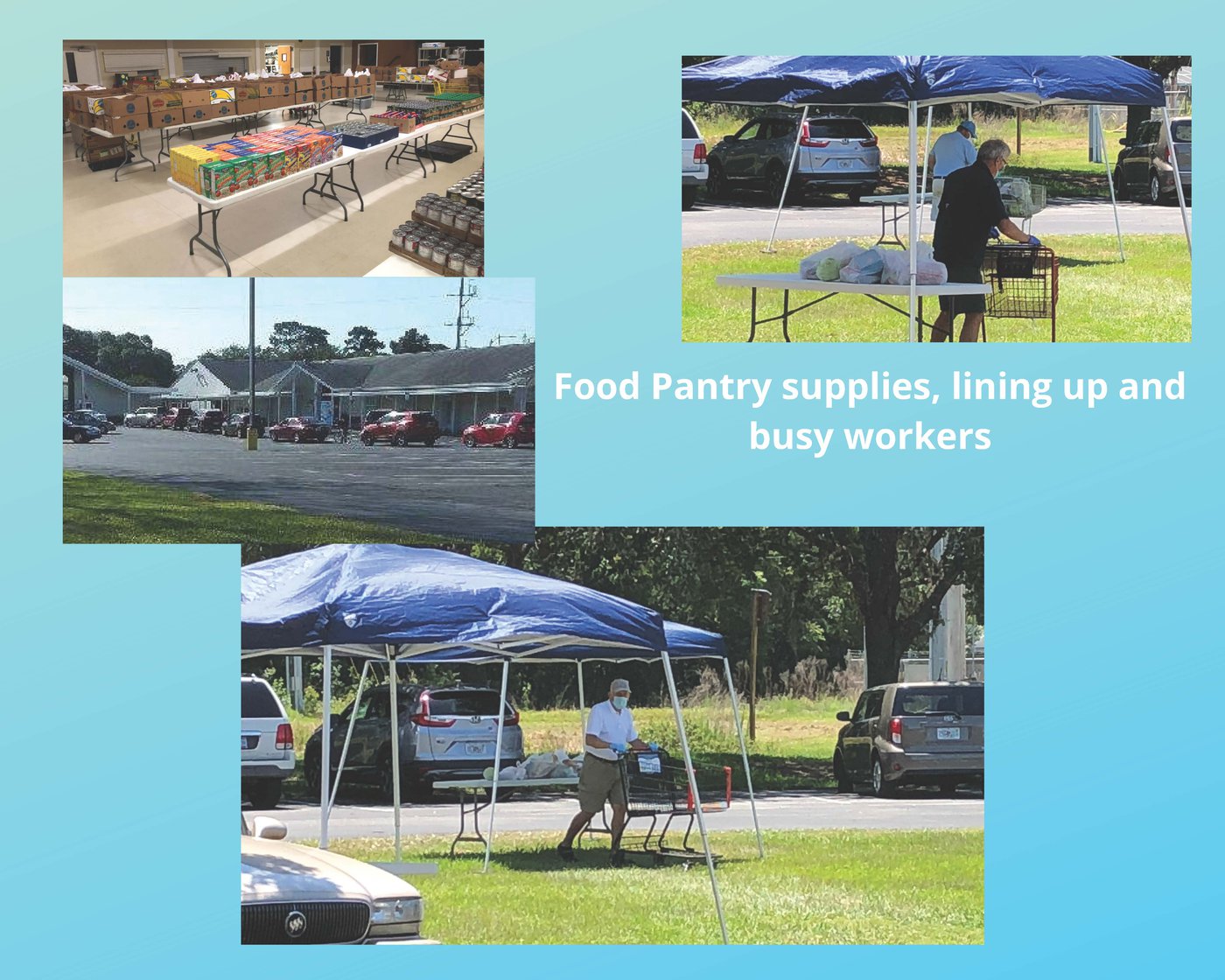 NextGen Ministries
While we go through this isolation time,not meeting on Wednesdays and Sundays, Bryan is reaching out to children, youth and the parents to stay connected with at home biblical messages and activities. If you would like to be on this email list, send him a message at: nextgen@springlife.church.

You can still do "Church" !! Our pastors are recording a Special Worship Service each week for the website that you can watch anytime during the week - 24/7! Click here for the weekend worship service. Our Music Ministry provides special music each week to add to your worship and praise experience.
Mission of the Month for July: Obria Medical Clinics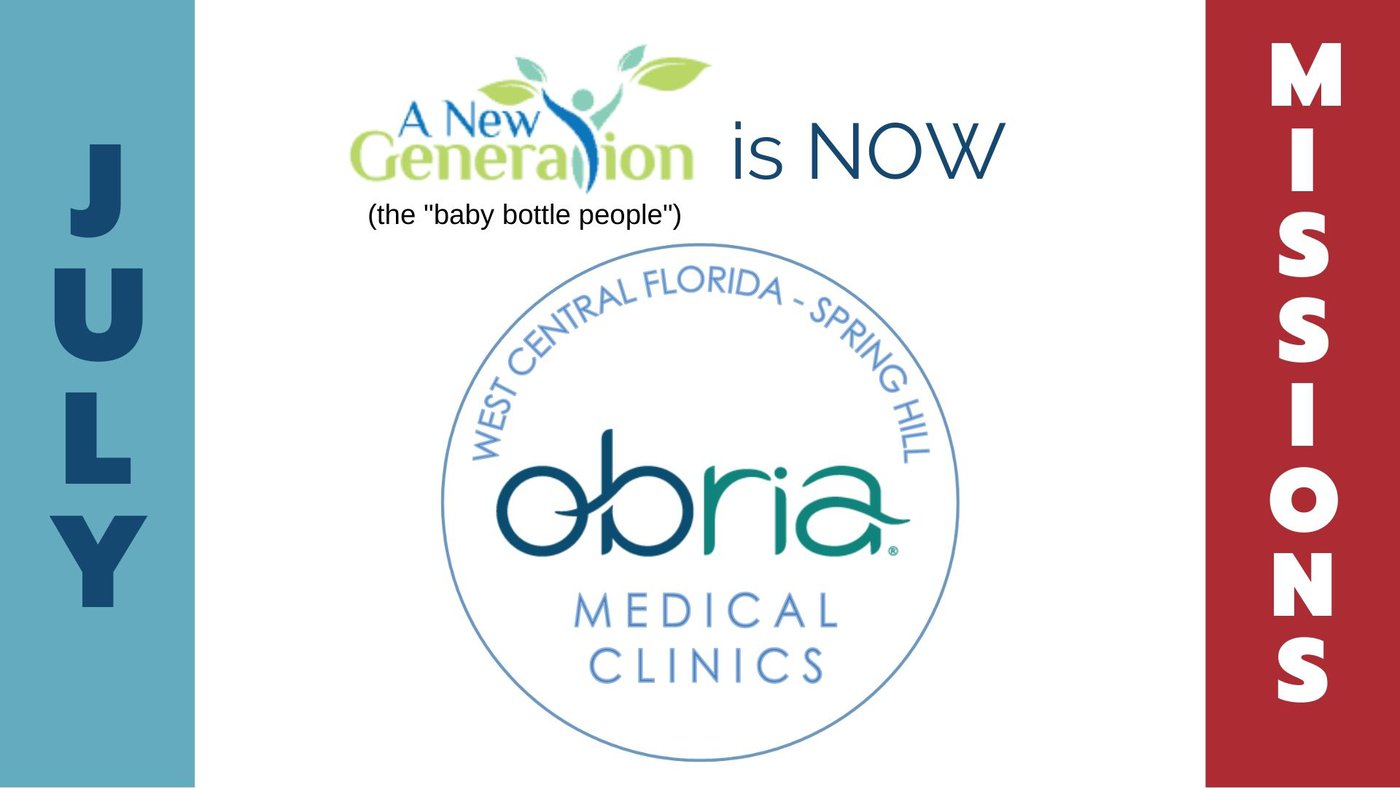 A New Generation is doing business as "Obria Medical Clinics", doing the same good work to offer hope and compassion for those facing pregnancy decisions. Last year this was our mission with baby bottles collecting change as our donations throughout the month. This year we ask for monetary donations made payable to the church. You can chose it with the online giving page or write July m.o.m. on the memo line of your check. They will help all future moms choose life and offer helpful care throughout their pregnancy.
Tuesday Night Supper, CANCELLED during June and July!
Men's Bible Study ... Yes!
The men are using zoom.com to continue their Bible study. Contact Andrew Schwartz 703-581-7144 for the link to be included in the weekly study You do not need to be a member of the church, just have a love for God, to join this interactive study, read and hear God's Word. The weekly Bible study is held Thursdays, 9 a.m.
Ministry Updates - July 9, 2020
The Church Library
The library is receiving requests for materials. When this happens we pull the items and take them to the office where the requester can pick them up at their convenience and return them when finished. Once in the library these items are disinfected and "aged" on a cart prior to re-shelving. Anyone interested in checking out library materials can request them through the library@SpringLife.church email address. They can also search for items on the Central Hub by clicking the menu bar and then "Library".
Update of the library management software and conversion to a hosted service has begun thanks to donations made to the Library Refresh account. The hosted service will provide increased reliability through nightly backups, increased availability through a web portal, better management through barcoding, and improved asset management.
Lynn Logue
The United Methodist Men
The Friday Work Crew continue to come out each week as keepers of the ground. Our very large campus includes acres of grass to mow and regular applications of fertilizer and weed products. We trim the bushes and shrubs, maintain the trees, pull the invasive weeds that are a constant battle, and mulch areas every three years. Sticks and other debris are collected weekly. We also adjust and level the yellow curbs back into place that shift over time. To support these endeavors, we have a garage full of lawn mowers, weed trimmers, edge trimmers, blowers, shovels, rakes, and anything else you can think of for the up-keeping of our large property. Most of these tools are maintained 'in-house'.
You could say this is a labor of love for us. We take pride in our church and its surroundings. We want our church family to enjoy the beauty of their church home and also desire that the community sees a well kept church they too can call home. After all, this is God's House.
With all the volunteer man hours over the course of decades this mission has saved our church hundreds of thousands of dollars in maintenance costs. With that said, we are always looking for the next generations of volunteers who will inherit this same labor of love! If that is you, just ask church staff and you can be sure someone will contact you! Or, just show up on any Friday at 7 am!
Andrew Schwartz
Prayer Ministry
Since opening the Prayer Ministry on-line to the congregation we have enrolled an average of 2 new folks per week, which brings the count currently to 54 weekly on-line Prayer Partners. This includes the Sweet Hour of Prayer group members. Requests are received by prayer cards on-line, emails, and phone calls to the church. We continue to mail out the printed Prayer List to those requesting it who do not have internet or email access.
Lorenda Rodriguez
Congregational Care
We have been connecting with members through phone calls by volunteers, office staff and even our Lay Leader Phil Doucet. Visitations are not happening in person yet.
Lorenda Rodgiruez
Homebound Ministry
We don't want our homebound and those without internet access (the request count is currently 52 homes) to feel left out, so they are enjoying receiving the weekly bulletin (yes we still have to print it per the publisher) which keeps them informed with what's happening around the church and is filled with inspiring and uplifting stories and fillers. They also receive an activity sheet that may contain devotions, fun facts, trivia challenges, and jokes.
Joanne Chattaway
Food Pantry Ministry
Our Food Pantry continues to serve over 175 families per week. This equates to nearly 30,000 lbs of food per month so far this year. We are able to meet our community's increasing need through the many financial and food donations as well as through the many hours spent by our volunteers for whom without them this mission could not be met. We are starting to finalize the 'new norm' for the pantry as to how we will be storing food and serving the community needs, as we know the current state needs to change. I personally want to thank the Admin Team for allowing us to function as we are due to the crisis.
Larry & Rose Milks
Kairos Prison Ministry
We are in a holding pattern since the closure of our local Hernando Correctional Institute due to the pandemic. The 400 plus inmates there remain virus free, but are without the stimulation of classes, services and visitors. They spend their time reading, walking the track with a thick mask on, and sleeping. During this closure a new administration has been assigned and many classes and services held in the past are not currently allowed. Kairos is one of these, not sure when or if we will be allowed back. Our October 2020 Kairos Weekend has been cancelled.
As a ministry team, Kairos stays in touch with our members and volunteers by emails and Facebook. Going forward, we ask for your prayers that Kairos will be allowed to return when the prison is open again for volunteers/services/classes. It is a ministry where lives are changed, and not just the inmates. Team members, officers, and visitors do not escape the watchful eye of the One who created us all and always has open arms for each one of us.
Nancy McClellan
Ask the Administrator
7/3/20
A few days ago we were making preparations to begin hosting on-campus worship services. The last few weeks custodial, office, technical, and volunteer leaders have been coordinating all that would entail to provide gathered worship services on-campus again. Wisely, with a current spike in Covid-19 cases, the ReLaunch team determined to hold off a little longer to observe, evaluate, and plan. So many thanks to all these folks who are committed to the cause, yet endure changes constantly.
6/5/20
Here are a few more updates from this week:
Staffing
Because of the quick response to participate in PPP, we have been able to re-utilize and support some of our most affected employees because of not being able to have church functions for the last 2 months. They have assisted in helping Bryan Quinn clean out storage areas for NextGen Ministries as well as making phone calls to many of you to check-in.
Facilities
Work was completed on a partial roof replacement for the South end flat part of the Light House. This area has been responsible for a few leaks over the past couple years.
Our new digital marquee sign was installed this week as the installer had a break in their schedule come up. It was a little earlier than anticipated, which we're grateful for, however, we still need a little electrical work done to support the upgrade. We anticipate this to be completed next week and can't wait to be able to share multi-messaging with our community.
Along with the completion of this, they were also commissioned to take down the 2nd sign half-way across our front property and also they removed the letters that were on the wall of the Sanctuary. The wall will get a pressure wash, holes filled in, and then a fresh coat of paint and the building identifier, letter "D" on it. These were some of the final steps of fully implementing our name change.
The Kidzone continues to get fresh paint
The Library received replacement LED overhead lighting
Finances
So far for the year, our finances are showing pretty strong compared to expenses. This is a little below anticipated income due to Covid-19, however general ministry expenses have decreased as well due to not gathering. With the help of participating in the PPP, we are trending well and as we catch our breathe a little bit, we are excited about the ministry opportunities we may have in the future.
We had a CD earmarked for facilities reach the end of it's term recently, which we "cashed out" in order to pay the remaining balance of the new sign and an upcoming A/C utility chase for the west end of the Sanctuary.
Snapshot of YTD thru Apr:
General Operating Received $305,116
General Operating Expenses $290,265
Building Fund Received $28,319
Building Fund Expenses $36,231