Here's What's Happening in the Life of the Church
In-Person Worship for November! We've setup a separate page to address issues of Covid-19 and In-Person Worship.
Just TEXT the word "check" to church phone number to let us know you are 'attending' Worship services.
It's so easy! Our Church Teams database makes streamlined technology available to us and especially now when we cannot meet in person we find this very useful.
After you watched the weekly message, use your smart phone to send a text message to the church phone # 352-683-2600. Text the word CHECK and send along, instantly you will be sent a link and if you follow that link you can check in yourself and any others in your household as having viewed the weekly message. This helps us stay connected to you and know that you are actively participating in the life of the church. Go ahead and save the number as a contact in your phone as there will be additional features available as well.
Looking for Advent Readers
We are looking for Advent readers for Sundays, December 13th and 20th, as well as for the 7 or 11 pm Christmas Eve services on December 24th. If you plan to attend a worship service in the Sanctuary during Advent and/or Christmas Eve, and wish to light the Advent candle along with reading a short message , then please contact Joanne in the office. Many thanks to those who have already volunteered!
*MORE - Video Bible Readings
Thanks to all our wonderful volunteers we have four Old and eleven New Testament Books available on the website! We are working towards completing the rest of the New Testament Books at this time, and will need volunteer readers to record either at home, or at church. Many people are enjoying these videos - it's a great way for them to hear God's Word read by members of our church family. Our volunteers are creating a great asset for those that find this invaluable an tool because reading small print can be difficult with vision issues. If you would like to participate in recording, please let Joanne know in the office!
Christmas Post Office - not this year :( Sorry to not have this tradition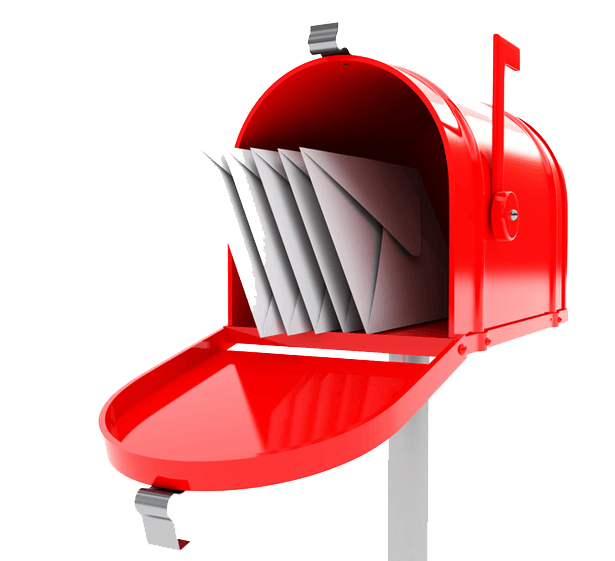 Prayer Ministry Update- Thank you Prayer partners for signing up- keep on doing so!
Our Church's weekly prayer list in maintained and updated each week. If you would like to receive this list in an email,
This will include you each week! We love hearing from you and including you in our prayers. Fill out a prayer request on the Prayer card on the home page of website or email to Lorenda at connections@springlife.church.
Praise reports and updates are always welcome so let's hear from you this week!
Please let the office know even if you will be in a hospital that is NOT local. We can still include you in our prayers!
Join us Tuesday mornings at 10am on Facebook for a Live Sermon Recap with Nancy and Bob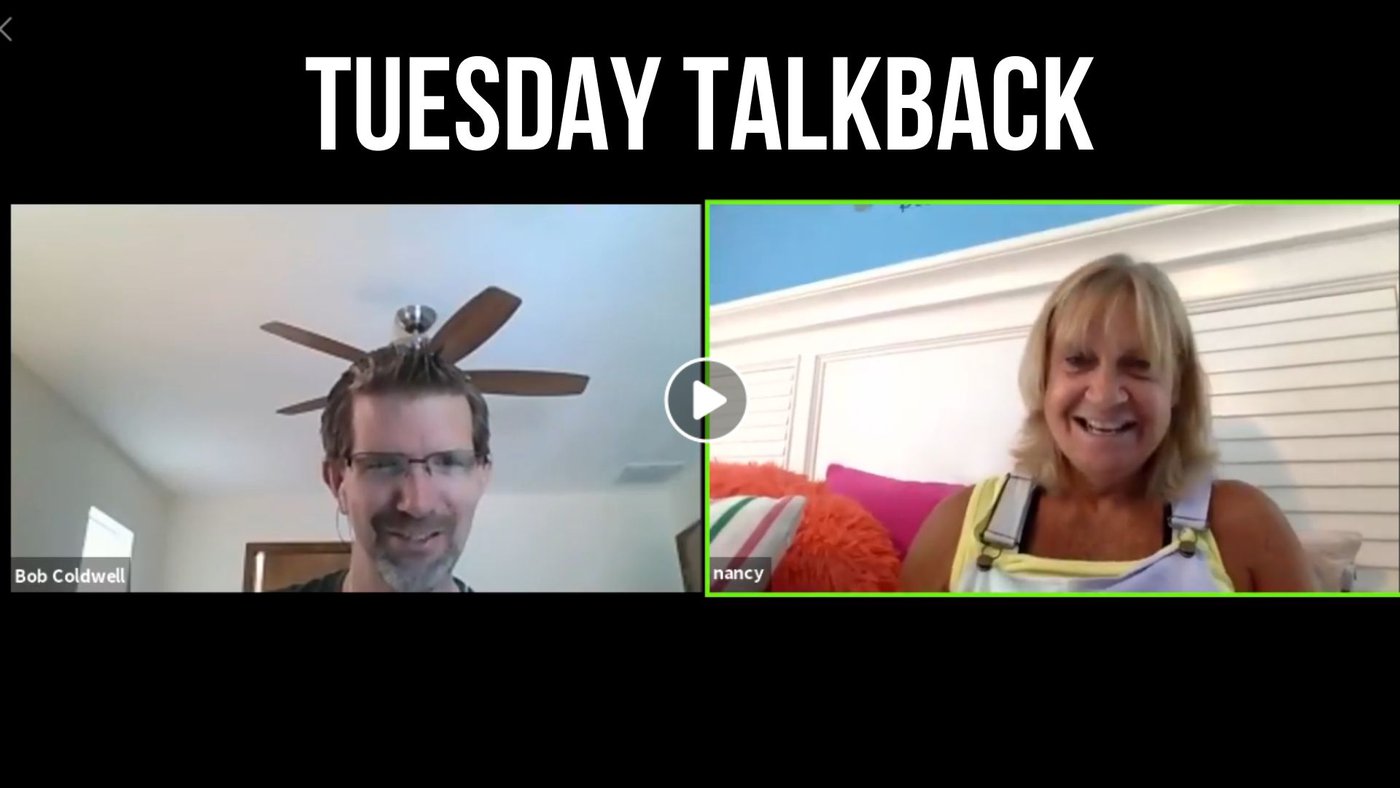 NextGen Ministries
The NextGen Ministry is ONE ministry that supports the larger church by helping families "Win at the things that matter most"
What's going on right now?
Children's online Sunday School can be found on our website SpringLife.Church/nextgen
NRE - NextGen Resource Emails - is the best place for parents to stay in the loop, gain helpful resources, and stay connected to the NextGen Ministry. Sign up today through our website SpringLife.Church/nextgen
In person Children Sunday School is still on hold for the time being. Sign up for our NREs for more info.
Youth Group is meeting in person in the "A" building Sundays from 3-4pm. Sign up for our NREs for more info.
We have a parents only Zoom meeting every first Monday of the month called "Parents' Time Out", so if you are a parent of a child from birth to not-yet-graduated, then you are invited. Sign up for our NREs for more info including a Zoom link to the parent gatherings.
Look Forward To...
Children's Sunday School is not open now, we will be opening soon. We are in need of help! Check below in our needs section of more information.
Needs:
Children's Programming needs your help! We are in need of volunteers in every area of the ministry: small group leaders, program coordinators, tech, craft specialists, welcome/check-in extraordinaires and more. We need people who love kids and who love Jesus. If that is you or you're just curious about kids ministry, email me directly nextgen@springlife.church.
Mission of the Month for November Thanksgiving Dinners to our Food Pantry Clients
Our Mission of the Month is the Food Pantry…specifically giving out Thanksgiving meals to the clients. This pandemic has made us re-think how we do a number of things, and the Food Pantry is no exception. But…it can be a good thing, because the Pantry has a plan to give out hundreds more Thanksgiving meals to the clients instead of limiting it to a number of 'bags' collected. Each Wednesday in November our Food Pantry will be including with the regular give-outs to every client that comes (no sign-up list required), enough groceries to serve a full family Thanksgiving dinner and a gift certificate or frozen turkey.
In years past we have asked you to fill bags with food for this holiday give-away. But we were always limited to 300 pre-registered clients. We are serving approximately 250 family units each week, and under this plan we will be able to help hundreds more have a nice Thanksgiving meal! You can donate to this project through our online giving page or write "November MOM" on the memo line of your check.
Foster Children's Christmas Program is the December Mission of the Month… Under the direction of the Children's Ministry, Kathy Welch, Mariann Eckman and Miss Pat Wolfarth will be giving the children in Hernando County's Foster Program a Merry Christmas on Saturday, December 12th. This event will be a drive-through event where the foster children will be able to pick up their gifts. We have received the names of all 102 kids in the Hernando County program— 38 teens ( age 12 and up) and 64 children. You can help give these children a bright Christmas by making a monetary donation. Please designate "Foster Children" or "December MOM" on your check. The ladies are doing the shopping for the children presents and purchasing gift cards for the teens.
Men's Thursday Bible Study ... Yes!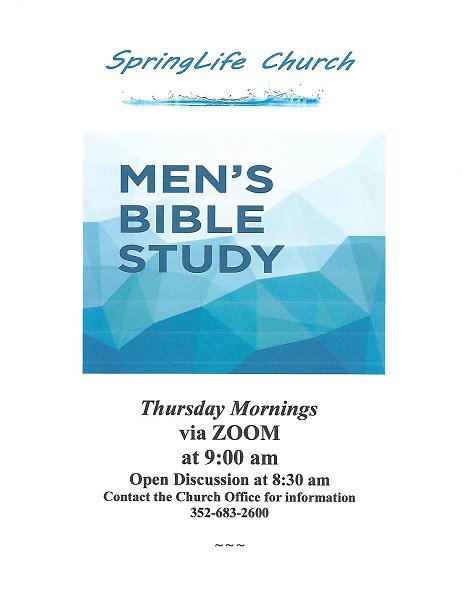 The men are using zoom.com to continue their Bible study. Contact Andrew Schwartz 703-581-7144 for the link to be included in the weekly study You do not need to be a member of the church, just have a love for God, to join this interactive study, read and hear God's Word. The weekly Bible study is held Thursdays, 9 a.m.
Ministry Updates - October 7, 2020
The United Methodist Men
The UMM have previously budgeted for donations to several missions this year and as we are now in the fourth quarter of 2020 have distributed those funds.
Those missions include SpringLife church's Scholarship Fund, Habitat for Humanity, the Boy Scouts (local chapter) and Aldersgate Emmaus (local).
And, as always, the UMM continue to maintain the grounds of our church.
Respectfully submitted,
Andrew
The Church Library Update
We are excited to announce the library will be open Tuesday October 13, October 20, and October 27 from 10:00AM – 12:00PM. We will practice social distancing, wear masks, and wipe down materials as needed. There are three options for obtaining materials:
1. Patrons may stop in and see the changes we have made while browsing for books, DVD's, or CD's to check out.
2. Patrons can call the church office and let them know what materials they would like to check out. The office will notify us, and we will pull the materials and leave them in the office for the patron to pick up.
3. Patrons can call the church office and ask to be transferred to the library, tell us what materials you would like, drive up to the library and we will pull the materials and bring them to your car.
Blessings,
Lynn Logue
Food Pantry
*We continue to serve regular and new clients each Wednesday. New hours: 9am—2 pm.
*We will provide Thanksgiving Dinner food items to the clients each week through the month of November. Due to Covid, we will not be collecting Thanksgiving Baskets. The number of volunteers required to organize and execute this endeavor far exceed the number of people who can gather at this time.
Connections at SpringLife Church
*The Prayer Ministry has grown from 20 members to 60 members. People have shown increased interest for praying for the church and the congregation through this pandemic.
*We have added a Congregational Care Ministry with Cheryl Miller spearheading this effort. The mission of the Congregational Care Ministries at Spring Life Church is to provide spiritual, emotional, relational, and practical support to congregational members in need: are homebound, are suffering a loss, need after care from disease or hospitalization, need short-term respite, or other reasons recognized by pastors, staff members, or lay leadership.
Weekend Blessings
Each Thursday we fill backpacks filled with non-perishable foods for 31 children (14 families) and take these to the West Hernando Middle School for distribution for each weekend. Many children would go hungry over the weekend without the additional nourishing foods provided in these backpacks. For some, their main source of nourishment during the week is from the school menus.
Ask the Administrator
11/18/20
I wanted to take the opportunity to share a financial update thru Sept:
Anticipated Expenses: $753,682
Operating Giving: $668,853
Actual Expenses: $667,482
Mortgage Giving:$60,848
Mortgage Expenses: $81,513
There are were additional funds (~$6,000) through the Paycheck Protection Program that were eligible for the interest portion of our mortgage payment for 2 months which is very helpful.
We continue to keep a close watch on our expenses and giving through this Covid season. Our Finance Chair, Greg Gamble shares more in a video update above.
8/15/20
Well it's been a pretty wild week for technology around the church. Lightning storms knocked out the computer network and seems to have impacted a few air conditioners also. We were able to get most of it back up and running and there are service calls on the A/C units. Our worship recording was adjusted thanks in part to all of our great leaders and volunteers. We got to end the week with a win by getting our new digital sign out front up and running. Special thanks to the Trustees and Don Barrett for spending plenty of time in the hot sun with our contractors. You can watch the video update above, or better yet, come drive on by for a closer look.